Today is my birthday. Today I turn twenty-seven years old.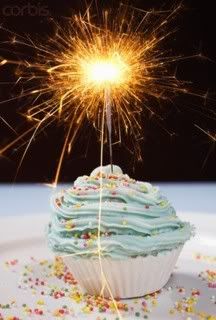 If you're curious about how I'm celebrating this momentous occasion, let me just tell you this: I'll be eating an awful lot of expensive seafood and drinking an awful lot of expensive vodka. I'll be wearing a slick black dress and carrying a pink
croc
clutch. I'll be busy taking my father and his lady love, who arrive tomorrow morning, around Maine for a few days. I'll be eating cake from
this place
. I'll be busy thanking the gods of aging that I no longer look like my thirteen year-old self--a girl who looked so happy and earnest and psyched to have a cake with that many frosting roses: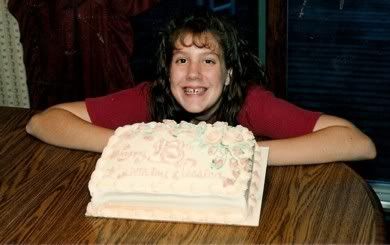 And, as always, as is tradition, I will turn up the Lowest of the Low and continue to dream that their best songs were written about me.